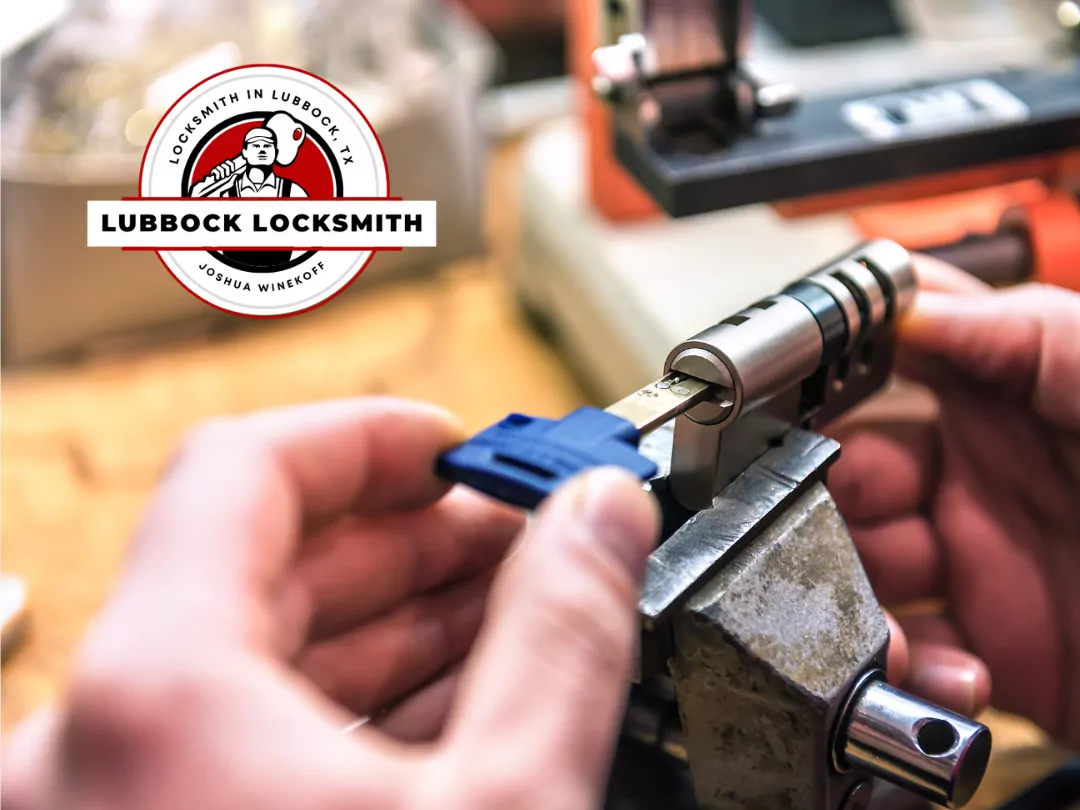 Welcome to Lubbock Locksmith! We are a locksmith service in the South Plains region of West Texas. We founded Lubbock Locksmith in 2021; however, we have more than 20+ years of experience as an emergency locksmith. According to our customers, we are the best locksmith in Lubbock, TX! Better yet, Lubbock Locksmith is a locally owned locksmith that is open 24/7. ? ?

Emergency Locksmith Service


Lubbock Locksmith Services
Are you searching for locksmith services in Lubbock, TX? If so, Lubbock Locksmith is the locksmith to call! Lubbock Locksmith, also known as locksmith near me, is the best locksmith in the South Plains region of West Texas. Frequently, we travel throughout Lubbock and surrounding areas such as Abernathy, Idalou, Levelland, New Deal, Posey, Shallowater, Slaton, Smyer, and Wolfforth. Would you lie to learn more? If so, click here to read about us.
Everyone has been there at some point in their lives, standing at the locked front door of their home or vehicle only to notice that their keys have been locked inside. For most people, this scenario is one of the most dreadful of all day-to-day emergencies. As Lubbock's most reliable 24-hour emergency locksmith, Lubbock Locksmith has all your lock and key problems covered.
Broken keys are frustrating. You have your keys, you know they work, and now you can't get inside your house! A broken key appears like it should be easy to extract, but you've picked and tugged at the lock for what seems like hours, and you haven't yet gotten your fingers on it. Rather than messing with a broken key on your own, call Lubbock Locksmith to come out and assist.
Emergency lockouts occur, and they arrive when you least anticipate them. That's why they're called emergencies, correct? Whether you've misplaced your keys, locked yourself out of your home or vehicle, or you've arrived at the office building to find a broken lock on the door, Locksmith Lubbock technicians are on standby 24 hours a day to accommodate you. Our emergency lockout services come at competitively cheap rates and offer support right out of our fully-equipped mobile workshops to assist you anywhere you're stranded or locked out. We can cut you a new house key right on the spot.
At Lubbock Locksmith, also known as Locksmith Lubbock, we offer automotive locksmith services. Sometimes, customers request locksmith services to regain access to locked cars. Other times, customers request locksmith services to replace a key fob. Whatever the reason, we are known as the best 24-hour locksmith in Lubbock, TX. Additionally, we are a fraction of the price of car dealerships throughout West Texas.
Locksmith Lubbock handles car lockout services in West Texas. Our professionals have years of expertise with opening locked car doors after keys have been accidentally locked inside or lost. Our vehicle lockout team is on standby 24/7 and constantly ready to assist you in your car Lockout Situation. Our crew is up for every job, responding to all calls for keys locked in vehicles. We have the skill and know-how our customers expect. We work with each make and model of vehicle.
Lost or misplaced car keys will demolish your day in a moment. They're expensive to replace. And to do so, you have to pay even more money for a cab or rideshare and get your vehicle towed to the dealer! Unless you've got a phone number of a locksmith in Lubbock handy. Our key fob locksmith experts can cut replacement car keys right on the side of the road and program them to your car in just a few minutes to get you back in your car and move on with your busy schedule.
Do you need new locks in Lubbock, TX? Fortunately, Lubbock Locksmith replaces locks throughout Lubbock County. Seriously, we replace locks all the time for business owners at an affordable price. On occasion, business owners request same-day services for commercial locksmith services. As a member of the Better Business Bureau, Locksmith Lubbock is the best commercial locksmith in the area with speedy services around the clock.
The access control installation process is simple. Our certified, educated, and highly trained professionals will help secure your business with comprehensive and sturdy access control systems. Would you like to learn more about the benefits of access control solutions? If so, contact our technical team. Our experts in access control are always available to answer your questions.
Have you ever wondered who was knocking on your door in the middle of the night? Having security cameras or a Ring doorbell is a must these days to keep your family and your home safe from intruders or malicious people. If you're looking for a Locksmith in Lubbock, this is a great place to start while we offer top-of-the-line security systems and resolutions. We're a family-owned and operated business with four generations of locksmith service to the public and take pride in our work. So, we can be your most trustworthy choice!
Are you searching for a residential locksmith? If so, Lubbock Locksmith is a 24-hour residential locksmith near me. As mentioned, Lubbock Locksmiths have more than 20+ years of experience in the locksmith industry. That said, homeowners frequently lock themselves out of houses in Lubbock, TX. So, who do they call? More often than not, homeowners contact Locksmith Lubbock for the best locksmith services in West Texas.
Our lock repair service can even fix a broken lock on your home, auto, or business most of the time without having to change out the lock entirely. This method saves you a lot of time and money, plus a lot of annoyance in re-cutting new keys and distributing them to your family and emergency contacts. We're the best Lubbock locksmith for all of your door lock installation and repair requirements anywhere in Lubbock County, TX.
If you are looking for a locksmith near me and we pop up in the search results, you came to the right place for lock replacement. If so, our trusted licensed team can assist you with all your locking hardware from all major brands including, Kwikset, Schlage, and high-security locks. Don't wait for your deadbolt or knob to stop working, and if your lock is giving you the slightest bit of trouble, it's better to replace it rather than get locked out and spend more money to call for a lockout.
We have experienced technicians, prepared to service or repair any and all of your vault and safe requirements. Comprehending the time-perceptiveness of accessing what's in your safe, our crew of trained safe locksmiths analyze, troubleshoot, repair, and/or replace your safes.
Using high-grade visual scopes to be as accurate as possible, our team is continuously updating our understanding of new equipment, to guarantee we remain up-to-date with the latest information on safes and their locking techniques.
Opening a safe without demolishing it takes an extremely experienced locksmith specialist, who has had comprehensive training and background, dealing with safes regularly. Additionally, proud to say that our locksmith technicians are some of the best safe locksmiths that Lubbock has to offer.
We offer a variety of services. Most of the time, customers request services such as safe cracking, safe opening, and safe repairing.
Our objective is to deliver the community with the best understanding for hiring safe professionals. We encourage you to research any safe technician you plan to hire, making sure that they are fully licensed, bonded, and insured. Furthermore, we work with the most suitable dealers in the industry, to have competitive prices for our customers. We can take care of the ordering procedure with full installation and bolting down your safe.
Lubbock Locksmith treats everyone like family. If you book online, you will receive $10 off your next locksmith service! ??
Frequently Asked Questions
How much does a local locksmith cost?
The average price of locksmith services is $179.00 in Lubbock, TX. As explained by Manta, locksmith services cost between $42.00 and $301.00 in Lubbock County. Most of the time, locksmith service costs include:
Labor costs to hire a locksmith in Lubbock, Texas.
Material costs for locksmith services in Lubbock.
Project costs such as cleanup, surface prep, and travel fees.
Travel costs such as trip charges.
Lubbock Locksmith, also known as Locksmith Lubbock, is an affordable locksmith service. As expected, locksmith service costs increase during obscure hours. If you need a locksmith service, call us!
How much does an automotive lockout cost?
Lubbock Locksmith, an automotive locksmith, is trained to unlock cars in Lubbock, Texas. Fortunately, we have the proper equipment to unlock cars without damaging them. Additionally, we can replace the lock if needed.
So, what is the cost to unlock a car? In Lubbock, car lockout services cost between $75 and $175 (according to HomeAdvisor). Depending on the location (and time), car lockout services vary in cost. Most of the time, car lockout services are more expensive after business hours.
As mentioned, car lockout services cost between $75 and $175. But, what is the cost to rekey car doors? At Lubbock Locksmith, rekeying car doors cost between $30 to $50 per door. Do you need the locksmith to travel to you? If so, the locksmith may charge an additional trip fee. Additionally, you will need to set up new keys. Although we are an affordable locksmith, rekeying car doors is not cheap.
How much does it cost to make car keys? Generally, making a standard car key costs between $4 and $10. Unfortunately, new cars require a transponder key… Lubbock Locksmith replaces transponder keys for a few hundred dollars. Most of the time, Lubbock Locksmith replaces transponder keys for a fraction of the price of dealerships.
What are people saying about key & locksmith services in Lubbock, TX?
A lot of consumers are not happy with most locksmiths in the area, either because they don't answer their phone, further damage your locks, or because they scam the customer into paying more for services after they already have unlocked your home, car, or re-keyed your home. Here at Lubbock Locksmith, we pride ourselves on upfront cost from the beginning of the phone call to the end of the job with no hidden charges. We will never make our customers feel uncomfortable in any situation. This community needs a reliable emergency locksmith company like Lubbock Locksmith has proven through our triple aim approach of integrity, quality, and customer service.
Here are 7 few tips to prevent a scam:
If a locksmith company uses an 800 number instead of a local phone number this is a red flag for a locksmith scam.

Stay on the lookout for locksmith businesses that answer their calls with universal phrases like "locksmith".

Fraudulent locksmiths typically quote rates between $15 and $40 to start. They use bait-and-switch techniques for customers by promoting low prices, then price gouging after they arrive.

When you're paying to have a local locksmith come to you, this comes with overhead costs. Tools, licensing, training, and transportation aren't cheap. No legitimate locksmith could charge $15-$20 and make enough to keep their business afloat. Most locksmith businesses will require at least $60 for the service call.

Get a legitimate locksmith near you who is honest about pricing from the start. Things can emerge when your locksmith sees the difficulty but, if so, a trustworthy locksmith will be able to articulate why. Before you permit them to begin the work, get a complete cost breakdown and have them note any changes that arise.

The best way to know whether a locksmith is honest is to research them in advance. Call them, ask them specific questions, and check their reviews. Once you find a trustworthy locksmith who checks off all the boxes, save them in your phone for later use.

When the locksmith arrives, ask for their credentials, including a locksmith license required by the state of Texas. A legit locksmith will additionally request you for identification to confirm that they are unlocking the correct home or car that belongs to you.